Upcoming Events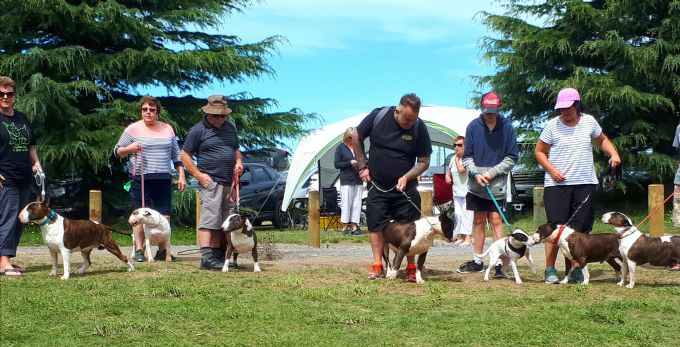 CBTC Championship Shows x 2 27th February 2021
CKA, McLeans Island, Time to be confirmed
CBTC Championship and Open Shows 5th December 2020
CKA, McLeans Island, Time to be confirmed
CBTC Bullie Walk Sunday 5th September 2020
Location and Time to be confirmed - keep an eye out on our Facebook page for details
CBTC Championship and Open Shows 23rd March 2019
CKA, McLeans Island, Time to be confirmed
Judges S Craven, Aust and A Roberts, Wales
CBTC Championship and Open Shows Saturday 1st December 2018
CKA, McLeans Island, Champ show starts at 2pm and Open Show at 6pm
Judges A McCann, UK and G O'Keefe, NZ
Open to all NZKC registered Bull Terriers. Just contact us if you need a hand to enter.
BBQ dinner is planned for 5pm $10 per person
Dogs Day Out Sunday 30th September 2018
10.30am start at Ferrymead Heritage Park
Come and visit us at the CBTC stand
CBTC Bullie Walk Sunday 9th September 2018
1pm at Brighton Beach. Meet at the carpark on Marine Parade at the end of Bellamy Ave.
All Bull Terriers welcome but they must be on a lead.